Wednesday, 01 June 2011 08:57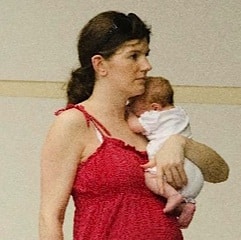 She was born just over a month ago on Easter Friday, earning her the name 'Mirabella Bunny.'

And Bryan Adams proudly showed off his newborn baby for the first time, smiling broadly as he joined his girlfriend Alicia Grimaldi in Barbados.

'Mother and baby are both well and happy. Thanks in advance for your kind thoughts and wishes.'

Meanwhile a friend  of the couple said that Bryan and Alicia were 'absolutely thrilled.'
Sunday, 08 May 2011 00:00

Bryan Adams announced a new tour for the United Kingdom to play a series of 20th Anniversary shows for his successful album "Waking Up the Neighbours" with full band upcoming late autumn. The tour starts on 24th November in Newcastle and includes 12 shows.

Click to see full tour details and to book your ticket online

Tuesday, 22 March 2011 06:28
Grammy-winning Canadian singer Bryan Adams was honored with a star on Hollywood's storied Walk of Fame on Monday -- with a little help from fellow countryman and hockey legend Wayne Gretzky.

Video: Bryan Adams receives Walk of Fame star

The pair braved an unseasonal Los Angeles downpour to celebrate the 51-year-old being granted the 2,435th star on the storied walkway of stars along Hollywood Boulevard.

"I remember being in Hollywood at the age of 16 and marveling at the stars," Adams, a diplomat's son who has had number one hit records in more than 40 countries.

"The idea of being part of it never entered my mind. It was too far-fetched. Today, I'm humbled at the induction of my name. It's fantastic," he added, sheltering from the rain.

Wednesday, 16 March 2011 08:53
Bryan Adams and his longtime girlfriend and personal assistant Alicia Grimaldi are expecting a child in May.

British newspaper The Sunday Telegraph broke the news at the weekend and now the singer has expressed his delight at starting a family.

Adams first confirmed the news via Twitter, on which he posted a link to rumours about his impending fatherhood. The report featured a quote by an "unnamed friend and neighbour" of the star, prompting him to quip, "this article is sort of correct (except for the 'friend' bit)".

Thursday, 05 May 2011 00:00
Bryan Adams has become a father for the first time at age 51.

People magazine reported Thursday that a baby girl, named Mirabella Bunny, was born April 22 to Adams and his personal assistant, Alicia Grimaldi, 31.

"She arrived like all good Easter bunnies on Easter Friday," Adams said in a statement issued after the People report.

"Mother and baby are both well and happy. Thanks in advance for your kind thoughts and wishes," he added.

Friday, 18 March 2011 06:43
In 2008, Bryan Adams received a star on Canada's Walk of Fame in Toronto.  This Monday, March 21st, he'll get a matching one on the world-famous Hollywood Walk of Fame. Bryan will receive star number 2,435, which will fittingly be located on Hollywood Boulevard in front of The Musician's Institute. 

A special guest speaker at the ceremony will be another Canadian who's just as famous as Bryan is -- hockey legend Wayne Gretkzy.

Source: New York Radio


Wednesday, 23 February 2011 07:01
It was Kathmandu's Summer of '69. By Saturday afternoon, all the arteries leading to Dashrath Rangashala Stadium were choked.

And still, boys and girls were streaming in by the thousands — bare-bodied, hair braided, arms tattooed — for their date with Bryan Adams. The older gang was nostalgic, while the teenagers were euphoric that they would finally get to see the "legend". No one wanted to miss the country's first major international gig.

"I turned 18 the year he released 18 Till I Die! Oh my god, I can't wait to see him," said 32-year-old Asami Nakabai. Ruja Acharya, 30, screamed, "I love him! I've been listening to him since I was a teenager. I never thought I'd hear him live — and that too in Nepal!" For 19-year-old Saibal Gurung, it was a dream come true. "I love Summer of '69. We play that in college!" he shrieked.
<< Start < Prev 1 2

3

4 5 6 7 8 9 10 Next > End >>


Page 3 of 15