Wednesday, 01 June 2011 08:57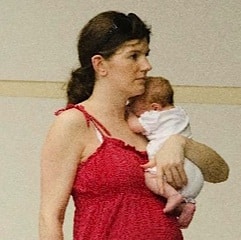 She was born just over a month ago on Easter Friday, earning her the name 'Mirabella Bunny.'

And Bryan Adams proudly showed off his newborn baby for the first time, smiling broadly as he joined his girlfriend Alicia Grimaldi in Barbados.

'Mother and baby are both well and happy. Thanks in advance for your kind thoughts and wishes.'

Meanwhile a friend  of the couple said that Bryan and Alicia were 'absolutely thrilled.'

'Bryan couldn't be happier. I have no doubt he will make an absolutely wonderful father.'

Bryan and Alicia are thought to have been in a relationship for two years.


Source(s): Dailymail.co.uk (Report), splashnews.com (Photos)